Looking for gifts that your clients, customers and employees will love can be a very hard task but here's our guide to the best corporate gifts EVER!
The art of giving
Whatever you motivation is or desire to treat your customers and clients, knowing what gifts to choose and why is key. Gifts for your clients might look very different to gifts you'd like to give to your employees, so establishing your key objective is rule number one!
What's the main reason you want to give gifts?
This question is key to choosing the right corporate gift for you. Are you looking to give gifts as a thank you? or are you wanting to build more brand awareness? Perhaps you want to give a promotional giveaway to promote a new product or service? Or, are you looking to enhance your customer service levels?
Are personalised gifts to way to go?
A personalized gift speaks volumes about the gift-giver and creates a lasting impact on the receiver's mind. It ascertains a connection and creates the bond. Impersonal gifts, on the other hand, eventually end up in the bin. Personalised gifts also help to build your brand awareness and can often elevate your company profile, so it's a win win!
(You might also be interested in our white-label chocolates here).
Don't compromise on quality
Once you start planning the corporate gifts, the first thing to do is decide on a budget. Having a good budget is always great. But even if you don't, there are many great corporate gift options you can opt from without breaking the bank. Give only the best that comes within your budget. Having a limited budget is still okay but compromising on the quality is just not. The gift you are giving to your employees or clients directly impacts the reputation of your company. So, spend wisely but do not be cheap.
Send a Gift Box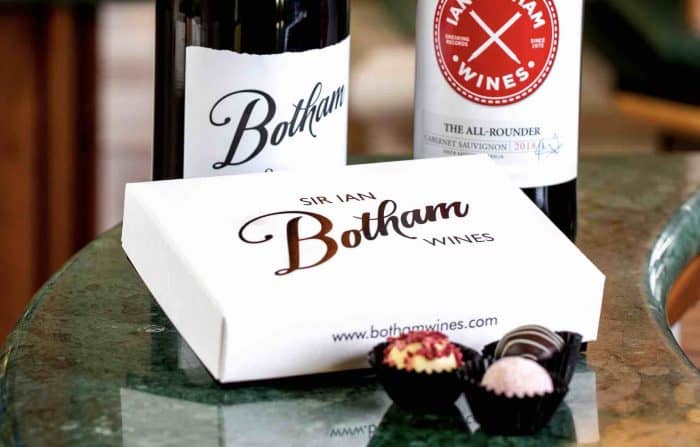 Opening up a gift box is the gift that keeps on giving. The excitement of unboxing a corporate gift box is unmatched and they are perfect for personalizing to your employees, clients, or whoever you want to send them to you.
Whitakers Chocolates offer a great range of fully personalised, corporate chocolate gift boxes that they fill with luxury chocolate truffles – this definitely gets our vote for the number one corporate gift!
Sweet treat Hampers
Chocolate hampers are up there in the ultimate corporate 'thank you' gifts. Often given at Christmas or at milestone events to show your appreciation. And, why wouldn't they be the ideal corporate gift! A premium branded gift bag filled with luxury chocolate goodies – what's not to like!
(If you need to place larger Christmas orders, please visit our wholesale Christmas chocolates bulk buy page).
Letterbox Gifts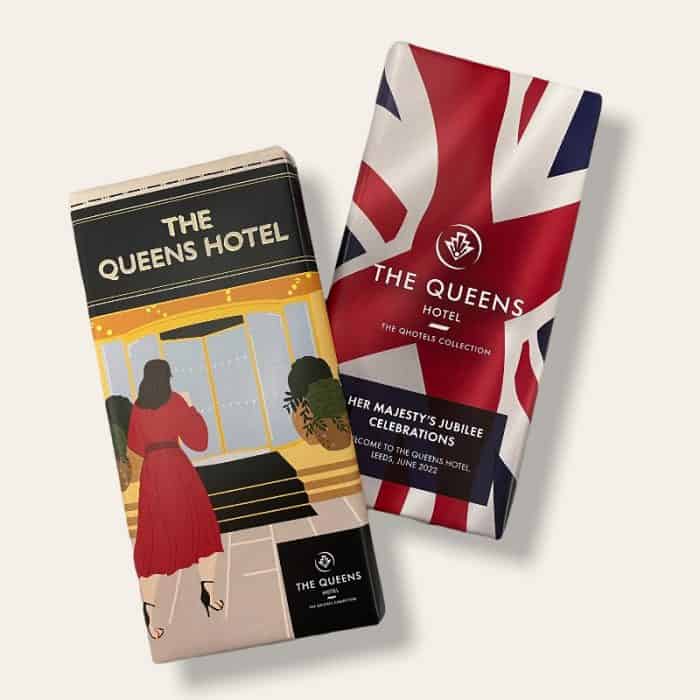 Letterbox gifts don't come much better than personalised chocolate bars, plus they're a great option if you are working to a tight budget. They may be the smaller of the options but they still offer maximum impact. As we say, they are small but perfectly formed!
Other benefits include, digitally printed wrappers, low minimum orders, choose from a variety of chocolate types, including suitable for vegan, vegetarians and probably the most important, gluten-free!
Click here to find out more about branded chocolate bars.
Or click here to read a post looking at what chocolate is free from gluten.
Mini Corporate branded chocolates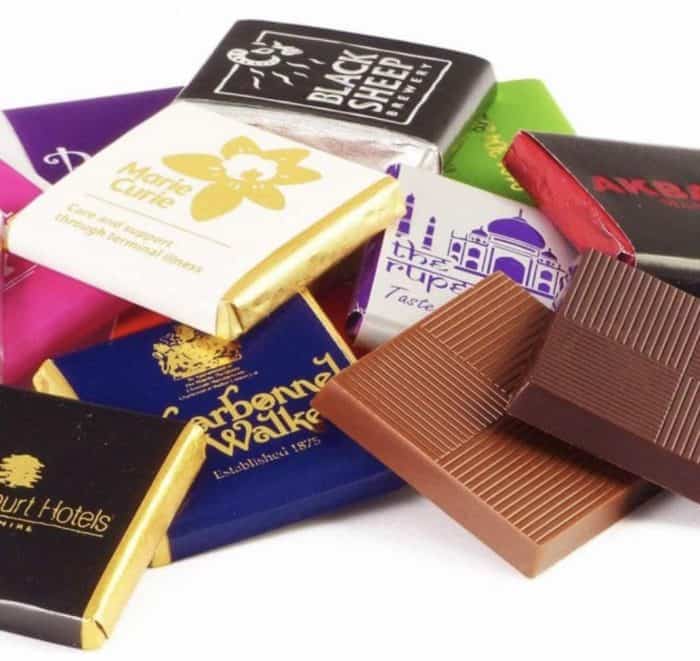 So, you're planning an event or have a new product launch and want something branded but don't want to break the bank, sound familiar? Have you ever thought of chocolate Neapolitans? These small square chocolates are just waiting to be personalised (and your customers will love them, guaranteed!). The chocolate wrappers can be fully personalised and come with 2 print style options; foil blocked or full colour. Whatever you choose, be careful with your design. You are playing with a small area and therefore you don't want to cram too much in. Think less is more, let your logo do the talking and the chocolate will do the rest!
What's better than branding your business than with chocolate!?
You can't argue with that, nine out of ten people LOVE chocolate (the tenth always lies!), so what better way to promote your business or gift than with corporate branded chocolates!
At Whitakers Chocolates, we believe in high quality chocolates at affordable and achievable pricing. Plus, we're the KINGS when it comes to personalised products. So, if you're looking for corporate gifts or thank you gifts for your team, contact our sales team to find out more.