In the UK, we love chocolate, and shouldn't everyone be able to enjoy the nation's favourite snack?
Sadly, in reality, we're not all so lucky. People living with coeliac disease or gluten intolerance miss out on lots of lovely food and sometimes even chocolate.
Fortunately, in recent years, there has been a significant shift towards selling gluten-free products, chocolate being one of them.
The good news is that whilst not all chocolate is gluten-free, a lot of it is.
So if you want to find out more about gluten-free chocolate, this is your go-to guide.
Which Chocolate is Gluten-Free?
Chocolate such as dark, milk and white in its purest form is all gluten-free.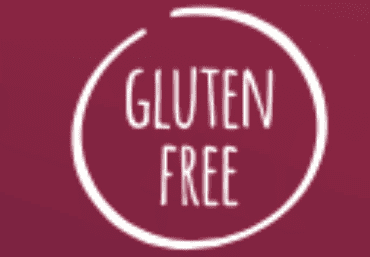 However, some chocolate manufacturers add additional ingredients which contain gluten or produce the product in a factory that processes gluten products.
This means the chocolate is no longer gluten-free or may need to carry a 'may contain' disclaimer on the ingredients/allergen label.
As a rule (especially in the case of Whitakers products), gluten-free chocolate products carry a gluten-free symbol on the back of the packaging as a clear indicator that it's safe to consume.
Look out for this logo on our products so you can be sure your chocolate doesn't have any gluten in it.
Related Post: What Chocolate Can Coeliacs Eat?
Where Can You Buy Gluten-Free Chocolate?
The good news is the majority of Whitakers chocolate products are gluten-free!
All of our range (excluding chocolate truffles) are gluten-free.
That means everyone can enjoy the following:
To view all gluten-free chocolate products, click here…
Where Can You Buy Gluten-Free Chocolate for Vegans?
At Whitakers, we believe everyone should enjoy great-tasting chocolates.
That's why as well as offering a vast range of gluten-free chocolates, we also offer gluten-free, vegan chocolates!
There are no compromises on taste. All our vegan, gluten-free chocolates use our signature rich dark and creamy chocolate.
View our vegan, gluten-free chocolate range here.
(Click here if you are interested in this post answering the question: what is dark chocolate made of?)
Why Should You Trust Whitakers Chocolates?
We've been masters in the chocolate world for over 135 years.
Over generations, our family recipes have been passed down and lovingly made in our Yorkshire chocolate factory.
We are known in the UK industry for creating beautiful British chocolates to the highest standards that keep our customers coming back for more.
We work to strict food standards and are proud to have been awarded the BRC AA* grade accreditation (click here for proof) for how we run our chocolate factory.
The BRC (British Retail Consortium) sets a specific standard that we must meet for better food safety and the control of food products within the United Kingdom.
As you would expect, we regularly check and test our products on the production line to ensure they reach you in perfect condition and free from any allergens that we declare on our packaging (such as gluten-free).
As well as making great chocolates, we also care about our environment and try to do everything we can to help make a difference.
Whether buying responsibly at fair prices, dealing with like-minded suppliers that share the same ethos, producing 100% recyclable packaging and using Fairtrade Cocoa throughout our range.
We are committed and are constantly working to improve our sustainability goals.
To learn more about our commitment and what matters to us, click here.
So if you want to buy chocolate with confidence, buy Whitakers.
(Take a look at this blog if you want to know: Is dark chocolate ok for vegans?)
Why Isn't All Chocolate Gluten-Free?
In its most pure form, chocolate in any of the milk, dark and white varieties does not contain gluten.
Sadly for chocolate-loving coeliacs everywhere, all chocolate isn't gluten-free because some products have added gluten-based ingredients or are made in a factory where gluten is used.
NOTE – You may also like to read this post looking at the question: what is white chocolate?
Final Notes On What Types of Chocolate Are Gluten Free.
Dark, milk and white chocolate are gluten-free in their purest form.
However, some products (such as chocolate truffles) do contain gluten, and some chocolate is made in factories that work with gluten, so strictly speaking, they aren't gluten-free.
If you want to buy chocolate with confidence, knowing it doesn't contain gluten, please click here.
And before you go, you might also be interested in this post asking: what is chocolate?